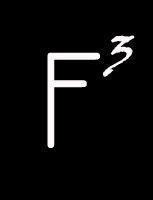 Welcome to a-late-in-the-day edition of Funky Foto Flashback!
my brother, Doug, circa: 1987
Thank goodness my brother never reads my blog!

He really was a guitar master, although in the 80's he played heavy metal (ew). You can see the corner of his Ozzy Osbourne
flag
in the picture. On the adjacent wall was a poster of Randy Rhodes. But really, don't you love his hair? He later turned to jazz guitar and he is awesome!
On the back of this picture I wrote (remember this was 1987, I was 10) "I am stupid. I think I am a king."

-----------------------------------------------------

Mr Linky is on sick leave so I will do link this the old fashioned,
Sprite's Keeper
, way. If you will please leave your link in your comment, I will link you up here!