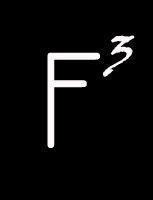 Its Funky Foto Flashback! And look what i found in my little box of memories!
ay ay ay....
Its the ghost of elementary school fashions past. Ok, Rhiannon looks great. She was an early bloomer. I however, am wearing this oversized jean jacket (I think this was originally my dad's) decked out in buttons and check out those socks! My mom sewed those plastic charms on my socks and I thought they were sooooooo cool! Who wears socks with those shoes? I think this was inspired by a certain ZZ Top video. Lets not even get into what was going on with my hair - it was a crimper gone wild! And finally, my hair bow - probably another one of my mom's creations by my prompting. I wonder if she ever thought those things would end up looking as silly as they do? Oh well, she was a good sport about it and would make any article of clothing or accessory that I asked her to (AND she worked full time and overtime most weeks). What a devoted mom! As for my dad? I've been reminded that I owe him a jean jacket. Hmmm... Father's Day is around the corner.
Is self deprecation your favorite way to encite giggles? Do you have some embarrassing picture of your sister who consequently bailed out on you for babysitting last weekend? Were the 70's or 80's cruel to you? If you said 'yes' to any of these questions then you would enjoy playing Funky Foto Flashback!
Just post your funky foto on your blog
Copy and paste the code for the Funky Foto Flashback button (optional)
Sign in to Mr. Linky
Leave some love for these blissfully ignorant NKOTB fans