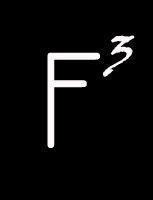 alt="funkfotoflashback" />
Welcome back to Funky Foto Flashback, the blogosphere's most underrated meme!
Here I am in my parents kitchen doing dishes with my grandpa Art and my brother. My grandpa loved to do dishes. He would get my cousin, Pearl, and I to do his dishes for a penny. He also would get us to clip his nasty, old man, gnarled toe nails for a penny. We loved him, so it didn't really matter that in the 80's a penny didn't go very far.
I know you are itching to play. Please do! All you need to do is:
1. post your vintage pic on your blog
2. copy and paste the code from the sidebar for the funky foto flashback button onto said post
3. sign in to Mr. Linky to share your vintage pic with the rest of Funky Foto Flashback players and stalkers!
Its so easy!