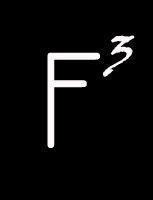 alt="funkfotoflashback" />
Hi again! Welcome back to yet another installment of Funky Foto Flashback, the blogosphere's fastest growing meme!
circa: ???
Today we visit my sister-in-law in some snow covered region - probably Switzerland. My in-laws lived overseas until hubs and his sister were teens, they also did a lot of travel around the world. Wouldn't you love to raise your kids to see the world? I digress... So, I'm not sure what year or location this was taken but it is such a fantastic photo. She looks so happy and warm despite the snow! Don't you love her scarf with its hoodie?
Ok! Now its your turn! What you do is:

-post your vintage pic
-copy andpaste the code for the FFF button into your post
-sign in to Mr. Linky
-simple, yes?