circa 1980 or 1981?
Hubs, Brandon, with his sister, Stephanie (aka. Little Orphan Annie), and a baby. As I mentioned before they were brought up in France but they also traveled the world - so who knows where this picture was taken or who that baby is?
Is your day hum drum?
Are you looking for an exciting way to turn your day around?
Funky Foto Flashback is the answer for you!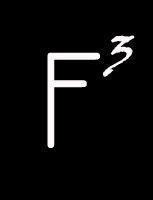 alt="funkfotoflashback" />
Just post your vintage pic on your blog.
Copy and past the FFF code (on the sidebar beneath Ethan's bio) onto your blog post.
Sign up on Mr. Linky (below)
And watch the adoring and comical comments roll in! [at least you'll get one from me]