circa: 1989 - that's me in the purple shorts struggling to the finish line. my mom took the picture from the finish line - that's how close i was! that guy in the blue shirt and red shorts? that's my dad cheering me in. my dad is the reason why i am so into fitness now - but my mom was the only who documented it - thanks mom!
Want to play? Its easy! Its fun! Its the answer to all of your day's frustrations!
1. Snag this button from the sidebar - under Ethan's bio.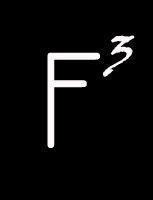 alt="funkfotoflashback" />
2. Copy and paste the code in your post.
3. Show me some love and comment on my post.
4. Sign in below on Mr. Linky so we can all enjoy teasing your pink hair and lower back tattoo.